November 15, 2014 by: Lana Hawkins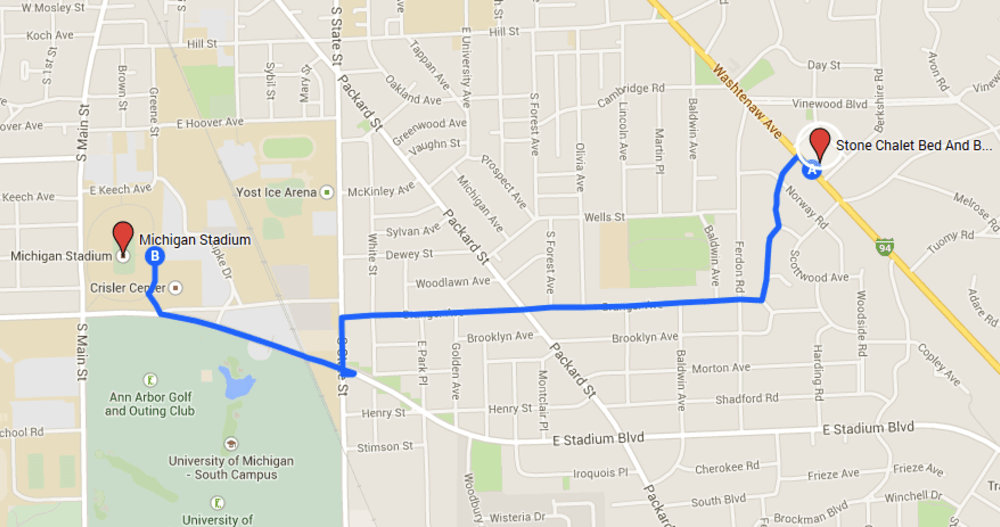 Mention in Huffington Post
Huffington Post wrote that Stone Chalet is a great place to stay when you come to see Michigan Football.
It's a 30 minute walk to Michigan Stadium from Stone Chalet (link: http://www.huffingtonpost.com/bnbfindercom/great-american-college-fo_b_5698377.html).
A lot of people already know that because Stone Chalet gets booked early for Michigan football weekends. A two--night stay is required and advanced booking is recommended since we always sell out our rooms.
Here's a walking map to Michigan Stadium from Stone Chalet:
https://www.google.com/maps/d/edit?mid=zJUzgzidD0XI.kv8LOV8DCP68