February 15, 2015 by: Lana Hawkins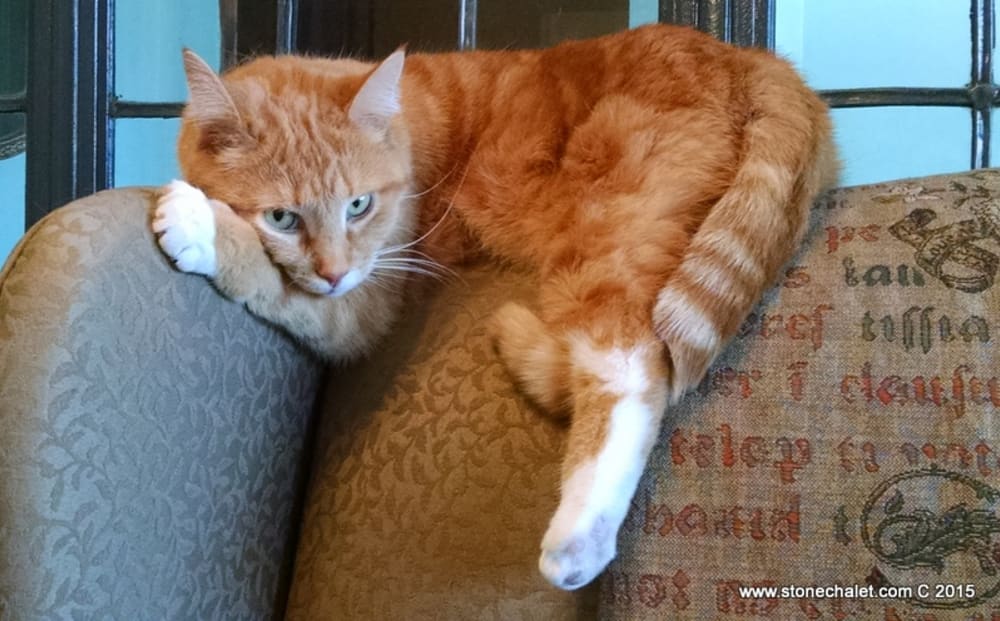 Fou Fou – Our New Cat!
Fou Fou (crazy crazy in French) is our new feline.
She came from another family, is very friendly and scares the heck out of Sadie for some reason. Sadie calls her gato diablo, devil cat.
When Fou Fou mews it sounds like Mr. Bill, Oh No!