It's the Robin Family!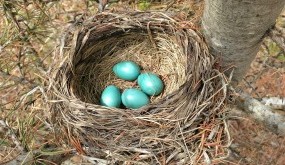 First I saw two eggs so I positioned my camera phone over the nest and was surprised to see four robin eggs. Apparently this is the norm for robins.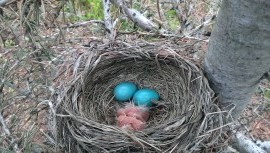 Two babies hatched!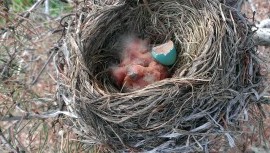 They must eat the egg shells for nutrition.
Not too cute just yet.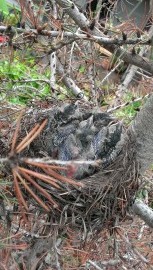 They are starting to look like cute little birds. The mother was sitting on the nest and the babies are getting so big they are popping out from under her.